DevvStream Announces Joint Venture for the Generation of Technology-Based Credits through Agreements with Municipalities and Federal Organizations
January 16, 2023
A collaboration between DevvStream and a former member of the House of Commons of the Canadian Parliament, Marmota will work with organizations and governments to achieve their climate goals while enabling investment into global carbon markets
VANCOUVER, BC, Jan.16th, 2023 — DevvStream Holdings Inc. ("DevvStream" or the "Company"), a leading carbon credit investment firm specializing in technology solutions, today announced the launch of Marmota Solutions Incorporated ("Marmota"), a joint venture between the Company and Brian Storseth, former member of Parliament and owner of iPolitics and Wellington Dupont, a North American public affairs firm with offices in Washington, D.C. and Ottawa. As of launch, Marmota has begun discussions with multiple Canadian municipalities for carbon projects to result in the production of carbon credits to meet their climate objectives. Marmota is actively seeking similar engagements across Canada with organizations in both the public and private sector.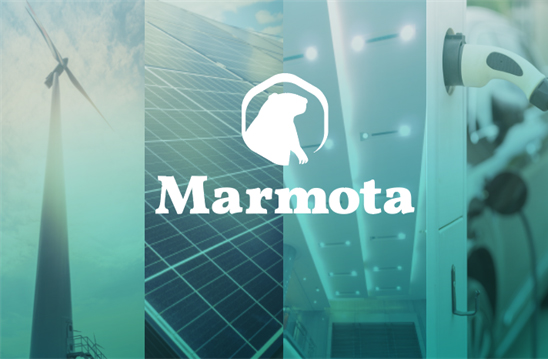 The Company's management believes that the sustainability space today lacks a single entity with the in-house expertise to create global-scale technology projects and complex carbon offset programs that address the ambitious climate goals of the world's governments and corporations. Marmota was established to fill that gap, combining Brian Storseth's deep government roots, political acumen, and policymaking background with the Company's expertise in compliance and voluntary carbon markets, its advanced blockchain-based digital asset platform, and its curated ecosystem of technology partners with over 100 field-proven projects. Marmota's goal is to enable organizations and governments at every level—municipal, provincial, and federal—to meet their sustainability objectives, generate high-value technology-based carbon credits, facilitate their participation in voluntary carbon markets, and help establish or expand their compliance market programs.
"Marmota represents the coming together of multiple areas of expertise: public policy, government regulation, carbon markets, green financing, and sustainable technologies," said Sunny Trinh, CEO of DevvStream. "Bringing this knowledge under one roof enables us to help our customers meet their sustainability goals—and find paths to liquidity via carbon markets—more quickly."
"I'm thrilled to be joining in this venture as an early mover to help grow the Canadian carbon credit market," said Brian Storseth. "Technology-based carbon credits offer an important opportunity for Canadian governments, businesses and investors to achieve climate goals in a fiscally responsible manner."
The Company's common shares (the "Shares") will commence trading on the NEO Exchange at market open on January 17, 2023. The Shares will trade under the symbol "DESG".
About Marmota
Marmota is a pioneer in environmental asset creation, green project management, emissions mitigation, and sustainable financing. The company's primary focus is the implementation of large-scale, technology-based decarbonization projects that generate revenue directly from carbon markets.
Using a proven end-to-end process, Marmota helps organizations and governments at every level—municipal, provincial, and federal—to achieve their most ambitious climate goals through targeted initiatives that improve environmental impact, reduce risk, and generate high-quality, verifiable investment holdings: carbon credits, methane credits, plastics credits, and more. Our Marmota's team brings extensive experience in the navigation of both compliance and voluntary carbon markets, offset program development, and large-scale offset project design.
Marmota goes beyond simply quantifying or reporting our its customers' sustainability challenges. Our mission is to meet these challenges head-on, delivering project-based solutions and providing responsible stewardship throughout the full lifecycle of generated environmental assets—creation, certification, and conversion—all powered by the world's first ISO-compliant green blockchain platform, ensuring full transparency and auditability. For more information about Marmota, please visit www.marmota.ca.
About DevvStream
DevvStream is a technology-based ESG company that advances the development and monetization of environmental assets, with an initial focus on carbon markets. We work with governments and corporations worldwide to achieve their sustainability goals through the implementation of curated green technology projects that generate renewable energy, improve energy efficiencies, eliminate or reduce emissions, and sequester carbon directly from the air—creating carbon credits in the process. This enables us to provide non-dilutive capital directly to our clients while empowering them with field-proven, technology-based solutions to improve their climate impact quickly and simply. To address common issues such as greenwashing and double-counting, all environmental assets created through our projects are managed via a proprietary blockchain-based ESG software platform, designed explicitly to ensure transparency and auditability, with full data provenance, which significantly increases asset value. DevvStream's business model includes mutual collaboration and partnership with Devvio, a leading ESG-focused blockchain company, and United Cities North America, an affiliate of the United Nations with a focus on building sustainable and net-zero smart cities and communities.
On Behalf of the Board of Directors,
Sunny Trinh, CEO
Tel: +1 877 934 7472
For further information please contact:
Focus Communications
Tel: +1 647 689 6041
Email: info@fcir.ca
Disclaimer
This news release contains forward-looking statements within the meaning of applicable securities laws. All statements other than statements of historical fact included in this release are forward-looking statements, including statements regarding the business plans and prospects of Marmota and the number of carbon credits to be generated from the joint venture. The reader is cautioned that assumptions used in the preparation of any forward-looking information may prove to be incorrect. Events or circumstances may cause actual results to differ materially from those predicted, as a result of numerous known and unknown risks, uncertainties, and other factors, many of which are beyond the control of the Company, and which are described in the Company's public filings available under its profile at www.sedar.com, including the Company's Filing Statement dated November 29, 2022. The reader is cautioned not to place undue reliance on any forward-looking information. Forward-looking statements contained in this news release are expressly qualified by this cautionary statement. The forward-looking statements contained in this news release are made as of the date of this news release and the Company does not intend to update any of the included forward-looking statements except as required by Canadian securities laws.
The NEO Exchange does not accept responsibility for the adequacy or accuracy of this press release.