DevvStream will be in attendance and presenting at COP 28 from December 3rd through the 8th. During our time in Dubai, we're looking forward to engaging with climate leaders at the following events/forums:
UNFCCC COP28 Climate Law and Governance Day at the University of Dubai
The BridgingTheGap Youth Media Hub
The Climate Action Innovation Zone
Climate Action At Scale presentation at the Greening Education Hub
Strategies For Industrial Decarbonization presentation at the Masdar Pavilion
The CC Forum for Global Investment in Sustainable Development
The Equality Lounge
The kyu House forum: "From Intention to Impact | Building Coalitions that Work"
The Hope House by Time for Better
And more
If you're interested in meeting with DevvStream leadership during COP, please make arrangements by emailing us at COP28@devvstream.com. Sunny Trinh, Carl Stanton, and David Oliver will be available for meetings.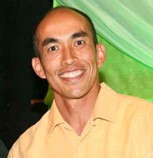 Sunny Trinh
CEO, DevvStream
As co-founder and CEO, Sunny is responsible for building and executing DevvStream's project pipeline through his vast network of sustainable technology and corporate relationships. He has spent over 25 years in the technology sector and directly in developing new verticals in ESG and carbon markets. Prior to DevvStream, Sunny led innovation as VP of Ecosystem at Avnet Inc. (AVT: NASDAQ). He was also the COO for Jooster and VP of Sales for Arrow Electronics (ARW: NYSE).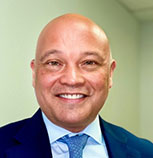 Carl Stanton
CEO, Focus Impact Acquisition Corp.
Seasoned Private Equity Managing Partner with a demonstrated 25-year history in the alternative investment management industry. Strong business development leader, skilled in alternative asset management/private equity, and corporate development. Broad management and investment experience spanning across multiple portfolio companies including, Industrial, Consumer, Packaging, Retail, and Restaurant industries. Lead value creation, transition, and strategic planning activities on new investments and responsible for overall financial performance.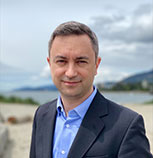 David Oliver
Head of Carbon, DevvStream
David Oliver believes carbon markets are a fundamental tool to address Climate Change, as acknowledged by the Intergovernmental Panel on Climate Change - IPCC - during COP26 and the Paris Agreement Article 6. David is a recognized expert and pioneer in carbon markets and particularly human-based decarbonization solutions (HbS). He is the CEO & Co-founder of Greenlines Technology and the mind behind the groundbreaking Mobility and E-commerce Carbon Engines, the first worldwide to quantify and harvest emission reductions generated from individuals when making sustainable decisions in their everyday lives, that generate financial incentives to drive demand for low-carbon products and services. David has led the development of the first modal shift optimization greenhouse gas quantification methodology currently deployed across Canada and the USA.